The Plan, Stan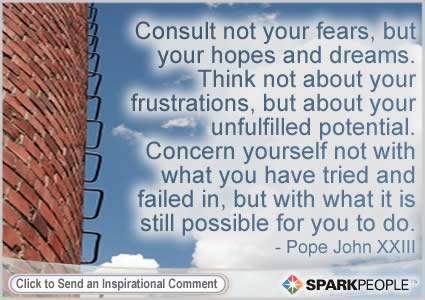 So, here it is. The new plan in town. The answer to all the "what nexts?" you get immediately after you finish whatever race it is you've been training for.
I'm burnt out, as if that's not obvious. It was exactly a year ago this upcoming week that we started the search for the new house and ultimately moved here. And what a year it's been! But it all really started before then, to be honest. We'd spent the winter trying to figure out exactly where we wanted to live. We looked at jobs around Philly, New Jersey, Chicago. We didn't really know where we wanted to live and we were open to moving to quite a few Midwest-Northeast locations. Then we decided that really Nashville itself wasn't the issue, but more where we were in Nashville - the wretched, generic suburb of Smyrna. So we started the search within the urban, downtown areas of Nashvegas and fell in love with the old houses, wide sidewalks, and restaurants without chain mottos or overdone themes. No longer was every parking lot full of oversized SUVs and minivans, and originality was everywhere. Houses ACTUALLY looked different from the ones next door to it, and the majority of people were no longer overweight couch potatoes. There were actually OTHER human beings out running and walking their dogs. Art galleries, shops, bakeries, and restaurants were cleverly folded into the neighborhoods. I can't tell you how much fun I have walking a few blocks to get bread, ice cream with my boys, or even just walking down to get stamps.
But with this neighborhood comes an insane price tag. And to afford that price tag (in a market where houses go faster than the latest spin through rehab for Lohan) we got "the money pit". AKA our gorgeous 1890's Victorian. The backyard was a jungle, the inside was at some point home to many, many animals and I seriously doubt the previous owners have ever met a bottle of Clorox - earning them the nickname of Mr and Mrs Dirty. And it's been hard, hard work. We've done things I never even dreamed we would, and things most people will never have the nerve to even attempt to tackle. And nearly one year later it's really starting to be something. Sure, we've still got to repaint the exterior of the house, get a new roof, new fence, add on some additional space, landscape the front and back, and then fix everything that breaks along the way - but it's starting to be presentable. But wow, we're tired.
And in the midst of all that we've managed to train and run 3 marathons (2 for Brent). And none of them simple, flat, fast affairs. I can't even begin to describe how tiring it is to get up, go out and run 20 hilly miles, and then perch up on a ladder for hours to paint the ceiling. There's just not time in the day for all that. And I really don't want to spend this portion of my life constantly wearing myself out. The excitement of the marathon has faded for me. I want to sleep in some, go have brunch, stay out late if I want to and not worry about getting up early. I want to hit some yard sales early in the am, go for short jogs with Pippin and see how happy that makes him without worrying about getting a 18 miler in. I want to not carb load or worry about ordering the "right thing" at an Italian restaurant when what I REALLY want is fettucini alfredo. I want to cheer for my friends at races and do the fun little races that I want to without worrying about getting 13 additional miles in later. I want to be FREE.
I think most of the fun of a marathon is the excitement of race day. And if I'm constantly in training then that sort of gets lost. SO, ALL of that randomness to say this: The plan: no marathons for the next year. And honestly, I am thrilled about that. I'm just not interested. I love the romance of the marathon, but I'm just not interested in training for one right now. I've got lots of other shorter races on my agenda for this fall and spring, and I really want to focus on my fave distance, the half, right now. And get my 5K time down a bit.
Still to come: the workouts I have been doing this past month and my tentative race calendar! Special thanks go to Pippin for waking us up extra early this morning barking at nothing. Thanks, buddy!
Happy Memorial Day weekend everyone!